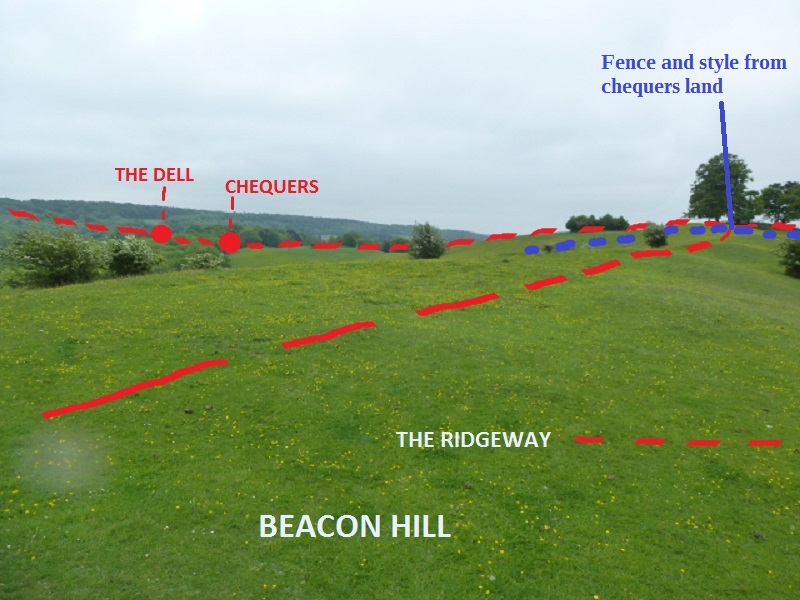 Chequers viewed from Beacon Hill.
The only easy access to Beacon Hill is along the Ridgeway running up from Chequers, and the Prime Minister is the only one to have access to that.
The fence to Chequers land is in Blue. There is a stile there, which I guess is for the Prime Minister, as on this side there is a sign "Important - No entry - Terrorist Act"